About
this site
Gaggenau Home Chefs Culinary Series 2020 & 2021 is a website for an asian food marketing events. Each week will have one 5 star chef teaching how to cook a dish and posts on youtube. This website is to organize the information and provide a backend so customers can fill the information in themselve. We have done a good job with a very low budget for this project.
How
to create it ...
We use black and orange as the main color as customers want to have a more classy feeling. Also, black color can stand out the food dishes.
Visitors can easily find particular chefs from chef sections and each chef has their own page showing their profile and the dishes they made. We also made the latest dishes section at the home page and have a page with all the dishes for ease of use.
In mobile version, We made an unique easy assess menu bar in mobile view, so user can browse the entire site with single hand.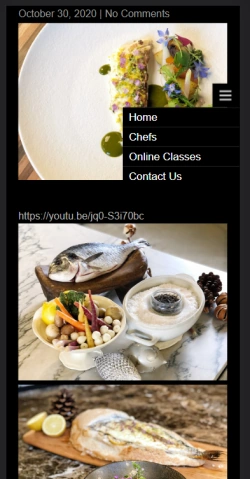 This webpage is powered by wordpress engine. We used an unfamous template engine to layout the page. It made the site run very fast. We use the default posts for dishes , and use tags for chefs. At the end, dishes and chefs are related together, and shown in the webpage.
For the backend, customers can login to the backend to fill in posts and tag easily. We also installed an Elementor page maker so they could easily layout their post without limitation.
CSS, HTML, Wordpress, Images modification, responsive layout design, Elementor, Advanced Custom Fields, Site Origin.
Active, but program ended